Growing the Forest Sector Workforce
While it seems that the COVID-19 pandemic has amplified the labour crisis for the forest industry, both here in New Brunswick and across Canada, the pending labour shortages have been on the horizon for some time now in Atlantic Canada. The New Brunswick Labour Market Outlook 2018-2027, released by Post-Secondary Education, Labour and Training (PETL), recognizes the continued decrease in the size of the labour force within the province because of a shrinking typical working-age population and growing number of retirees. According to their projections, by 2027 there are expected to be only 2.3 working-age residents for every 65+ aged resident, down from 3.1 in 2018 and 4.5 in 2009.
The province had an only moderate population growth rate of 0.3% annually between 2009 and 2019. The current government is targeting 10,000 immigrants per year by 2027 through the Population Growth Strategy, but while international migration may be high enough to increase overall population, the continued decline of working-age residents and children in the province will continue to impact the labour force.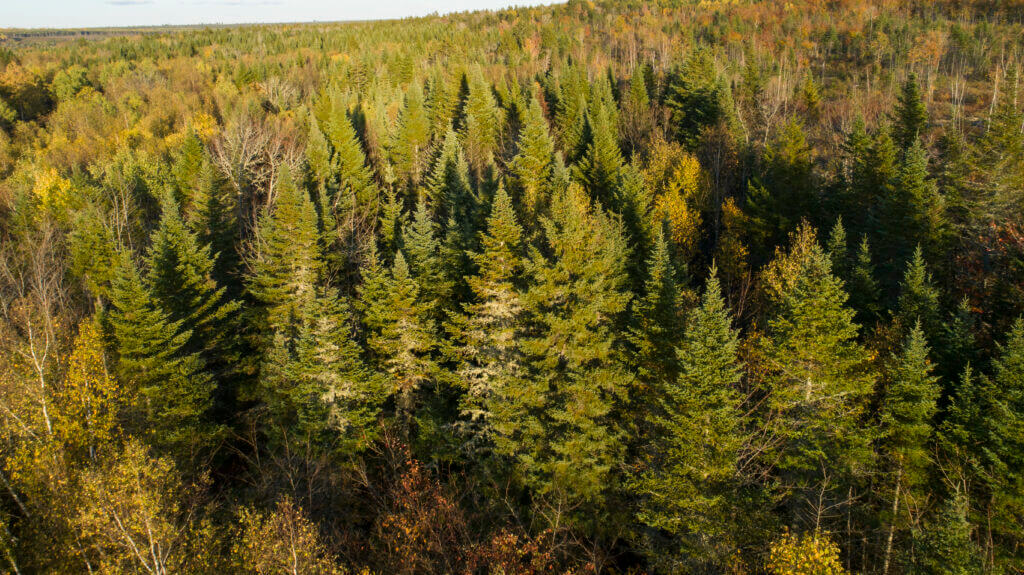 Not surprisingly then, we are seeing job vacancies inching upwards across several industries in the province. In the forest sector we are experiencing labour and skill shortages and as this trend continues it will impact the sustainability, productivity, and competitiveness of the sector in the short and long terms.
We need effective and targeted solutions. The forest industry employs a broad range of scientific, engineering, and business professionals, but the greatest bulk of the workforce are skilled trades and labour. Refocusing effort and funding towards recruitment and training, skilled trades, apprenticeship and advancement opportunities, and entrepreneurs are key to filling the workforce needs.
Recruiting newcomers can certainly help meet this need, but immigration strategies are only effective when factors like location, healthcare, schools, and housing are considered. Communities that foster welcoming settlement programs with wrap-around support services often have greater success in retaining newcomers in their communities. Industry also has a role to play by ensuring newcomers are well-suited to the types of job opportunities available and are welcomed and supported in these communities.
Equally important is the focus on youth in our schools. Integrating curriculum that shows students the value of sustainable forest management for our environment and economy can enlighten students to the many opportunities for good, stable jobs and desired lifestyle the sector can provide in New Brunswick. Reestablishing programs in New Brunswick schools that focus on trades and providing experiential learning and apprenticeship opportunities for high school students will be instrumental in having young people enter the forest sector as employees.
Subsidized and accredited trade programs will be essential to attract young people and others wanting to retrain to the industry. An advantage to these programs is that accredited trades may be able to work across multiple sectors, ensuring there is labour mobility and opportunity for growth. Additionally, providing opportunities for establishment and growth for entrepreneurs in the value chain will also be critical. Harvesting and trucking contractors and workers can benefit from training programs to increase productivity, skills, and business acumen and funding support for apprenticeship programs to train new employees.
Increased diversity within the forest sector is linked to improved public perception, particularly as industry shifts to adapt to a net zero economy in the face of climate change. Research in recent years shows that meaningful inclusion of diverse voices in several industries leads to increased sustainability, innovation, and competitiveness. Increasing diversity through immigration certainly contributes but employing more women, Indigenous, and gender diverse people right here in New Brunswick is also important.
All of these efforts will require provincial and federal government support. There are already some good programs in place at both levels, but more are needed. Connecting employers and entrepreneurs with these programs is a challenge, particularly at a time when economic recovery is so important for all of us. Developing, funding, and implementing targeted programs for the forestry workforce in New Brunswick requires thoughtful input and collaboration from industry participants and committed action and funding from governments.
The good news is there are plenty of opportunities to work and grow in the forest sector. Building on the 2019 Forest Sector Labour Strategy, Forest NB will continue to work with governments and industry partners to connect the needs of its members to appropriate programs and resources to grow tomorrow's labour force.
Kim Allen,
Executive Director