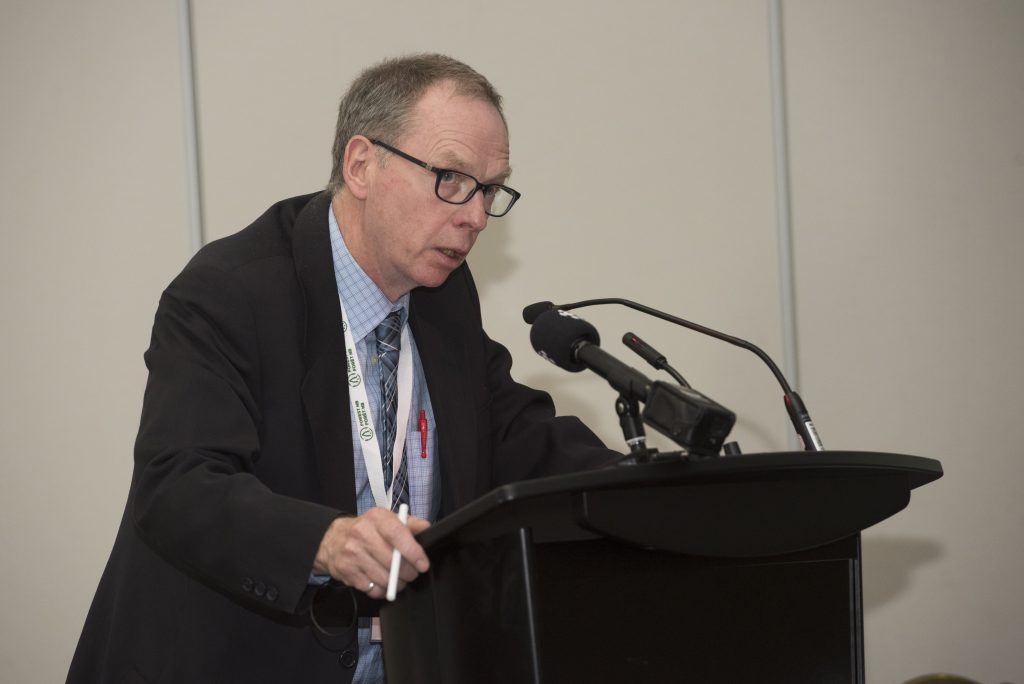 A message from Terry Noble, 2018 Chairman, Forest NB
New Brunswick forests, and the forest industry have been a cornerstone of the Provinces' economy for centuries.
At this time, the industry has recovered from the great recession, and 24,000 people, or 1 in 14 New Brunswick jobs are tied to the forest sector. Tax revenue annually generated by forestry could pay for 2,915 teachers, 2,684 nurses or 1,451 physicians.
A total of 2,500 NB businesses form the supply chain for the Provinces' forest sector, and forestry is truly a renewable resource. There is more the industry can do, and a 1 % growth in output would create 240 new jobs and $ 12 million in additional income. At a time when environmental awareness and expectations are high, forestry provides sustainable alternatives to other non–renewable packaging, building material and fuels.
The forest business is cyclical, and we always need to be mindful or controlling costs and improving efficiency, as product prices are subject to world- wide supply and demand. It is an honour to serve as Chairman of Forest New Brunswick, and to work in this great sector and Province.